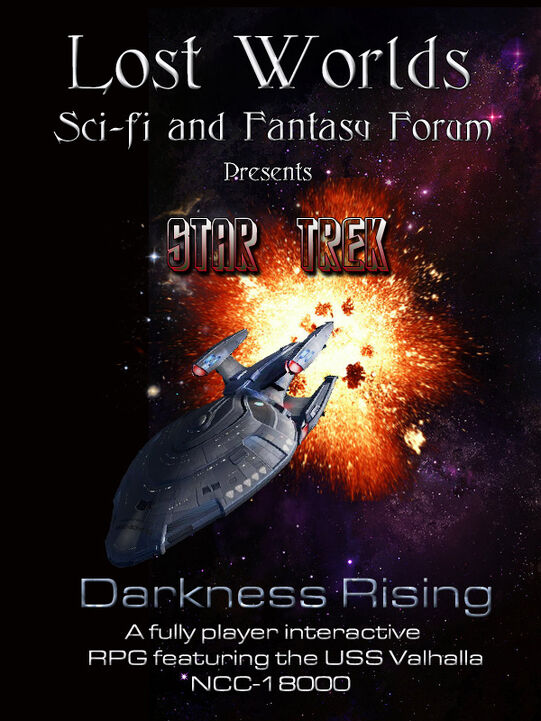 Star Trek: Darkness Rising is a forum based, Star Trek themed RPG Story. Set aboard the U.S.S. Valhalla, a Valhalla class starship, part of Task Force Unity. The Year is 2388 and chaos reigns after a Consortium backed coup. Come aboard today and explore the unknown, help counter the growing influence of the Consortium and confront a new alien threat.
The Forum
Lost Worlds was created in March of 2011 by dedicated fans who banded together to fulfill a commitment not shared by many fan forums today. That is to build a forum for the fans by the fans not encumbered by restrictive joining and participation conditions. In it's first month of operation almost fifty members have made for themselves a wonderful and exciting social medium within it's content. Discussion topics abound and have grown at a rapid pace.
The forum has gone through a few phases of its short history, having started initially as solely a role play platform we have expanded over the last couple of years into a general fandom forum. Our role play categories and sections are still there, they are now a part of a bigger more inclusive website forum.